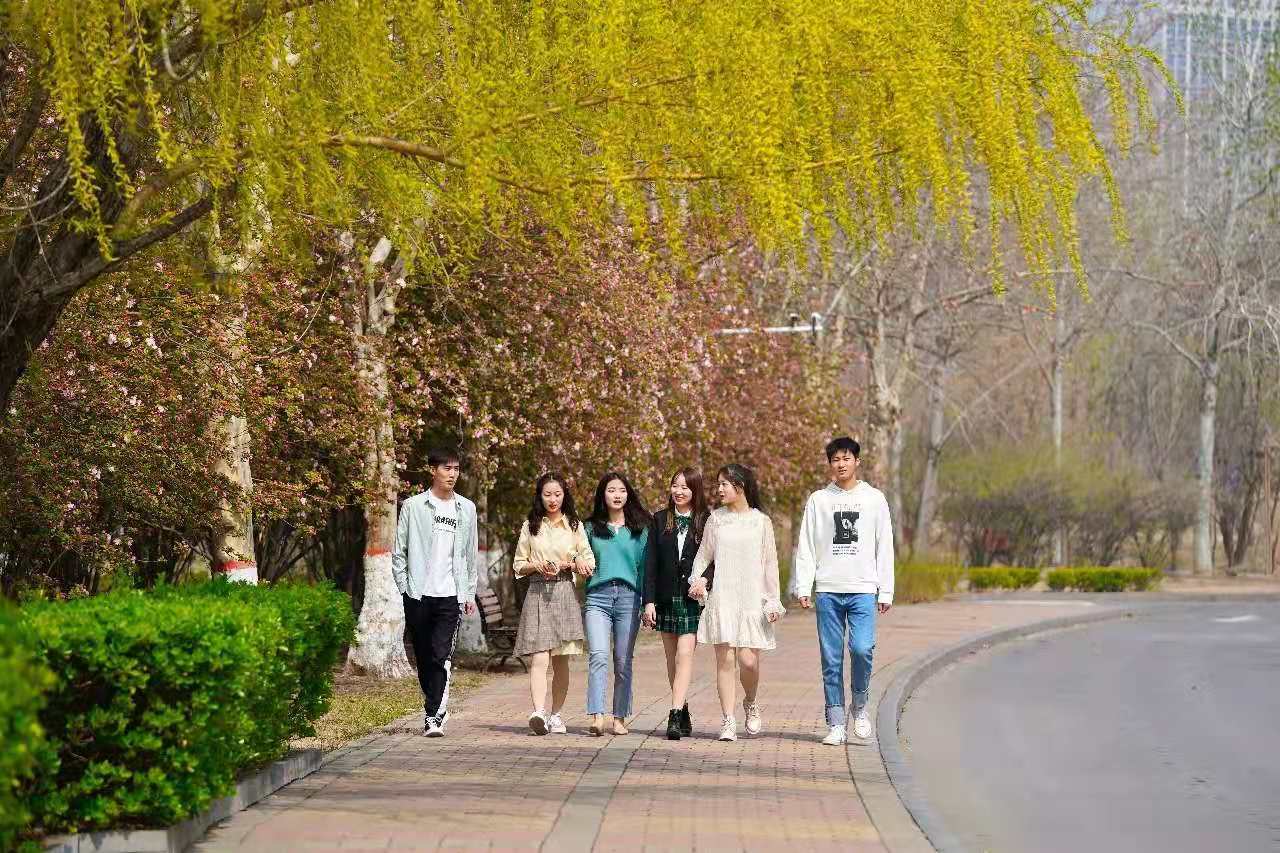 The School of Tourism Management was established in June 2001 on the basis of tourism management major founded in1994, in order to fit in with the development of China's tourism industry and meet the demands of high-quality professionals. Through the unremitting efforts of the faculty, teaching level and quality has been improved continuously, and the school has obtained many awards: the "National Talent Training Mode Innovation Experimental Zone" in 2007, "Talent Training Base of Henan Cultural Industry Reform and Development" in 2010, the "National Featured Specialty" in 2010, the "Trial of Comprehensive Reformation in Specialty" in 2013, etc.
The School of Tourism Management has 44 academic staff, including 22 teachers with doctoral degree or above, 19 teachers with senior professional titles and 12 part-time professors. Teachers with doctoral degrees account for 59% of the full-time teachers. The proportion of full-time professors is 51%. With over 1200 students (1131 undergraduate students and 75 graduate students), the school offers program at levels ranging from undergraduate to PhD. It provides 3 undergraduate majors (directions): Tourism Management, Hotel Management and Marketing; 3 postgraduate majors: Tourism Management, Land and Resource Management and Management Science and Engineering; 1 PhD program that jointly constructs with Business School, which has trained a large quantity of talents for the state's economic construction, especially the development of tourism.
The school has Zhengzhou University Scenic Area Planning and Design Center, Zhengzhou University Tourism Development Research Center, Zhengzhou University Hotel Management Training Center, China-Korea Tourism Planning Center, and Zhengzhou University Real Estate Research Center. The school focuses on these research areas concerning cultural creativity and tourism planning, integrated development of tourism industry, service economy and regional development, and scientific research of the School of Tourism Management has been continuously improved in recent years. It has undertaken 9 projects from the National Social Science Foundation and the National Natural Science Foundation of China, 4 projects from the Humanities and Social Sciences Fund of the Ministry of Education, 5 scientific research projects approved by the National Tourism Administration, nearly 20 various provincial projects in Henan Province, and 37 local tourism planning and horizontal marketing projects, with a total of more than 10 million RMB in scientific research funds.
The School has established extensive cooperation with local tourism authority and famous enterprises. It established the Henan Tourism Development Institute with the Henan Provincial Tourism Bureau in 2015, signed strategic cooperation agreements with the Luoyang Tourism Bureau, Hebi Tourism Bureau and Nanyang Tourism Bureau, established internship bases with more than 10 enterprises, including the Yuntai Mountain Scenic Spot and Luoyang Longmen Grottoes Administration, signed contracts with China Southern Airlines Henan Airlines Ltd, Guangzhou Civil Aviation Vocational and Technical College and Guang Ai Air Crew Vocational Skills Training Centre as talent training bases, and has strengthened the cooperative relationship with major airlines such as China Southern Airlines, Hainan Airlines and Xiamen Airlines. The College has also established the Zhengzhou Xueyuan Travel Agency Limited Liability Company to support the practical teaching of the school. It has not only contributed to the local economic and social development, but also made a useful attempt to innovate the talent training model.